In 2012 I decided to write an ebook about RVing, fulltiming and workamping. That book  became a reality in 2013. It's meant to be a starting point or primer for those people interested in RVing, either before or shortly after buying their first RV. Hopefully, it will save you a lot of time by putting some very useful information in your hands, all in one place instead of searching all over the Internet for answers that you may not even know enough to ask. It may also save you some of your hard-earned dollars by pointing out what you really need or don't need, or showing free or low-cost alternatives. I'm currently listing the book, Home is Where the Wheels Stop, only on Amazon. Here is the link:
Kindle version: Amazon
Other titles available on Amazon are:
Here's a sneak peek at the cover, table of contents, and foreword for Home is Where the Wheels Stop.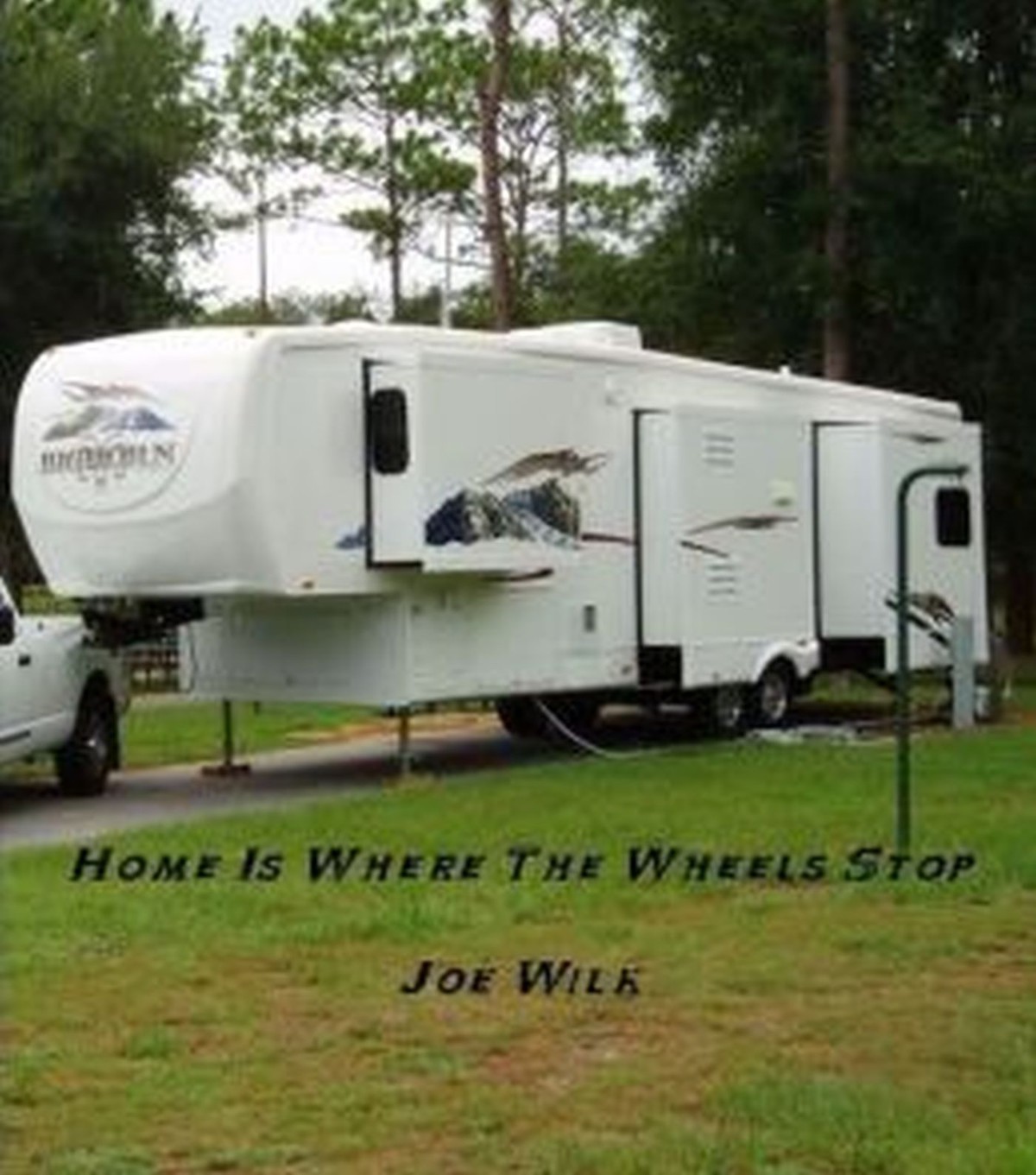 Contents
Foreword. 1
How I got the RVing bug. 2
What Kind of RV Should I Get?. 4
Traveling with your new RV.. 9
Preparing for your trip. 9
When you get there. 11
Etiquette. 14
Care and feeding of an RV.. 15
Freshwater System.. 16
Wastewater System.. 17
Electrical System.. 19
Propane System.. 21
Exterior. 22
Tires and Chassis. 24
Safety. 26
Towing. 26
Fulltime RVing. 29
Staying Connected. 31
Pets. 31
Insurance. 32
Emergency Situations. 33
Workamping. 34
Taxes. 39
What else do I need to know?. 40
General travels and sightseeing. 41
Boondocking. 43
Daily Driving Limits. 44
Where should I spend the night?. 45
Weather. 46
Where can I get more information?. 47
Foreword
 As a young child, I read a lot and since those days I've had occasional urges to write something myself. During the course of my RV travels, I've talked to a lot of people, both in the RVing world and those who've never camped a day in their lives. After telling one story or another about an RVing experience, someone would frequently say "You should write a book about all you've done." Well, it took awhile to turn that into a reality but I finally came to 2 conclusions. The first was that maybe, after 7+ years fulltiming in my RV,  I finally had enough experience to make a book worthwhile and the second was that, with the growing popularity of electronic books, I might actually be able to do this and make a little extra money to support my RVing lifestyle. This e-book should give you a decent foundation to begin an RVing career. While not all-inclusive, there is an amazing amount of information presented. Don't let it overwhelm you. By starting early and being aware of many of the pitfalls, you can take it one step at a time and feel much better about the whole endeavor at the end of the day.
Throughout this book I may recommend certain actions or practices. I make these in good faith based on personal experience and research. Ultimately, it's up to you what kind of RV you buy, what kind of tow (or towed) vehicle you use, how you conduct yourself while RVing, etc. In most cases, there is no absolute right or wrong answer, although there are some that come very close to absolute. Try to keep in mind how your actions could affect others, or what you would think if someone else was doing it. In the absence of definitive knowledge, common sense and common courtesy will go a long way. If all else fails, ask someone for help. RVers are some of the friendliest and most helpful folks around.
If you're looking for a book that contains nothing but glowing praise for RVing, fulltiming, and workamping, you've selected the wrong book. Like everything else in life, this is a mixed bag. There are plenty of high points to experience while RVing but there can also be problem areas. Most of the other books I read concentrated almost exclusively on the good parts. I prefer to be more realistic and provide you with a balanced viewpoint. This lifestyle is not for everyone. If it were, all campgrounds and RV parks would be full all the time. Thankfully, they still have empty spots available for folks who truly enjoy it.
With the exception of my personal experiences, you can find all of this information about RVing, fulltiming, and workamping on the Internet. But you can't find it all in one place. Hopefully, you'll use my book as a starting point for your own adventures and then decide if you need to do more specific research.